It's the last days of summer and this may be the best time to be lazy. What I love about summer is days away from routines when you can be lazy. Times when you don't have to set an alarm, wake up whenever you want to wake up, cook a late breakfast or grab a late lunch with a friend. Grilling out on the deck when the daylight hours are still long and having a fresh dinner with goods from the farmers market. A vacation at the beach or a staycation at home, you can go somewhere or you can stay at home and still be lazy and have fun.
Nat King Cole sang a wonderful song, "Those lazy, hazy, crazy days of summer…" that will get you bopping and swaying: https://youtu.be/AoLogdbVS3U. It's a fun way to jazz up a summer day and you all set for any summer day.
If you have already had your summer vacation, I hope you enjoyed it and really unplugged while you were on vacation. August is a month of vacation for many people before the busy business of September kicks back in. Before we know it, school will be back in session at all the levels. If you haven't yet taken time away from your routine, it's time to get lazy.
One of the best parts of summer for me being lazy and get re-energized is reading. I've perused some summer reading lists and am offering below some suggestions that you might enjoy for your moments of being lazy too. Yeah, that's what summer is for. While you're being lazy, you can actually enlighten your mind or lighten your mind.
When President Barack Obama was in office, one of his rituals was to go to an independent bookstore while on vacation and he also shared some of the books on his summer reading list.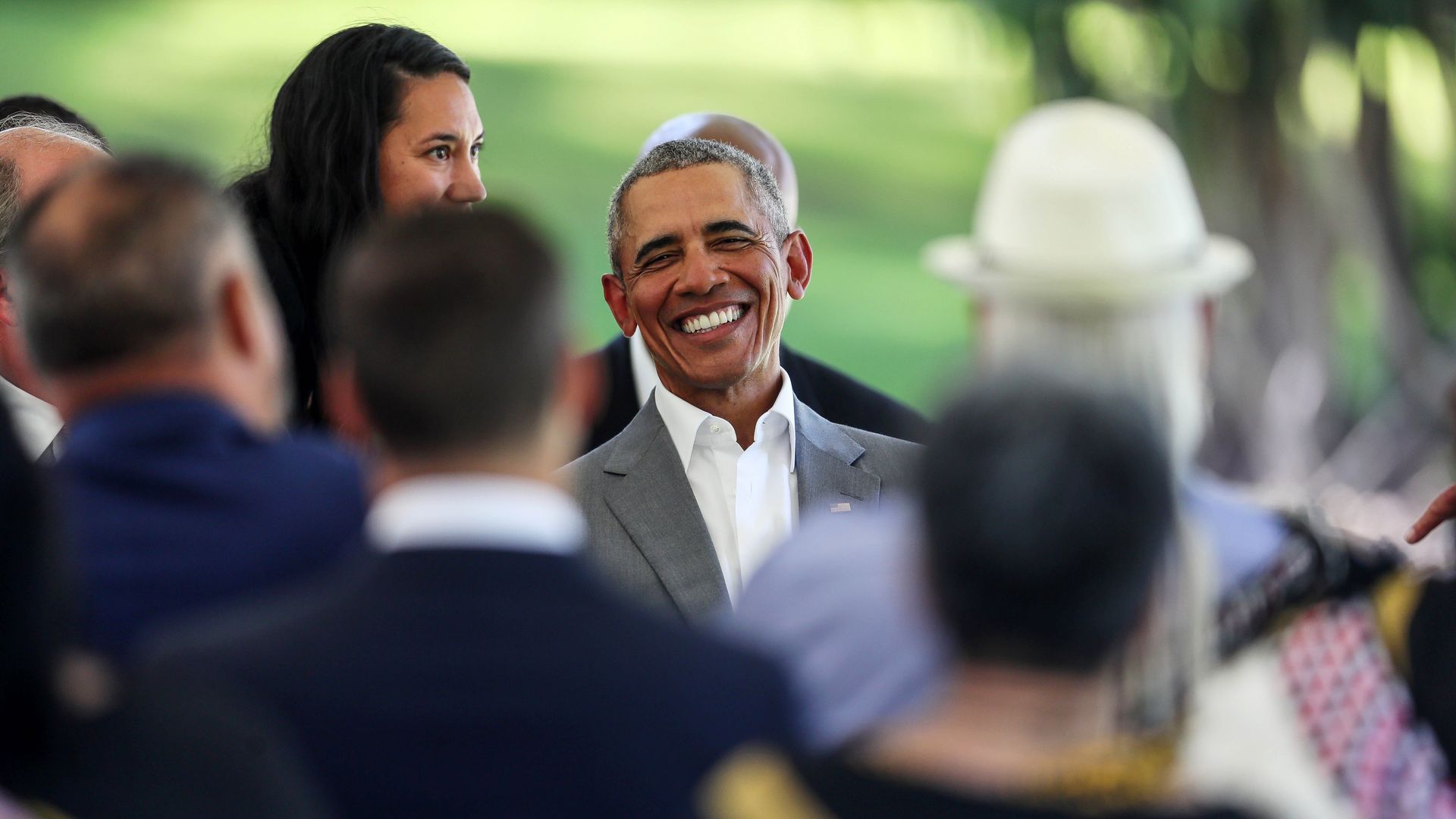 Even since leaving office, we are fortunate to still get a glimpse into his suggestions for reading. There are a couple that I plan to take with me for my Outer Banks vacation at the end of August:
"Futureface: A Family Mystery, an Epic Quest, and the Secret to Belonging," by Alex Wagner.
His take: "[A] thoughtful, beautiful meditation on what makes us who we are – the search for harmony between our own individual identities and the values and ideals that bind us together as Americans."
A link to an article describing the list in full is here:  https://www.axios.com/obama-shares-his-summer-2018-reading-list-72766803-b255-424d-a12c-ddd7c83ea901.html
From the New York Times, a list of some good summer reads include this one:
THE MISFORTUNE OF MARION PALM, by Emily Culliton. (Vintage, $15.95.) In this debut novel, a Brooklyn mother has embezzled a modest amount from her children's private school. When it faces an audit, she leaves her family behind and goes on the lam. As she tries to carve out a new place in the world, Marion turns out to be a delightful antiheroine and defies expectation at every turn.
 BLACK DETROIT: A People's History of Self-Determination, by Herb Boyd. (Amistad/HarperCollins, $16.99.) Boyd weaves the lives of standout African-American figures into this history of the city, tracing its evolution from a French trading post to a symbol of decline. From the country's first black auto dealer to Michigan's first black obstetrician, characters who might have otherwise remained on history's sidelines are the heart of Boyd's history.
A link to an article with other suggested reading from paperback books : https://www.nytimes.com/2018/07/27/books/review/new-paperbacks.html
For fans of Zadie Smith, Annie John by Jamaica Kincaid, Here Comes the Sun by Nicole Dennis-Benn, you might enjoy this new author:
BROTHER
By David Chariandy
First line: "Once he showed me his place in the sky."
The book: The lives of two Canadian brothers are forever changed after a violent shooting draws additional police scrutiny to their neighborhood.
The author: David Chariandy grew up in the same Toronto public housing as the family in Brother. He currently teaches English at Simon Fraser University in Vancouver. He has been previously published in his native Canada (the critically acclaimed novel Soucouyant), but this is his first novel to be published in the United States.
Read it for: A poignant and timely look at community, family and race in a setting that will be new to many American readers.
Read about other new authors and get book reviews from Book Page at this link: http://bookpage.com/features/22926-six-new-authors-you-need-to-know#.W2d4mfZFw2x
A book that I mentioned in a blog a few months ago will be a good one to read during the last lazy days of summer:
  Here is a link to a review of the book: http://bookpage.com/reviews/22448-anthony-ray-hinton-sun-does-shine#.W2d5pfZFw2w
I love "chick-lit" books for summer reading too. Any books by Nicholas Sparks, Danielle Steel, Beverly Jenkins and Brenda Jackson. I just read The Longest Ride by Nicholas Sparks and have picked up Two by Two by him as well. Danielle Steel's The Duchess is in my bag for vacation.
Straight out of the #MeToo headlines, The Wife, a new novel by a former prosecutor spins a fictional tale about a devoted spouse of a socially conscious talking head charged with sexual assault (think Camille Cosby and Bill Cosby). The book is described as "sensational and sly" in O Magazine's August 2018 issue, where they indicate it might bring new meaning to the word loyalty.
Summer is full of things to do but only if you really want to. That is the beauty of what I think summer is about. It's doing nothing on days if you don't want to. Getting home from work when there are no meetings, no practice to take anyone to, no obligations. Summer is going to conventions and conferences, picking up knowledge and information but also networking and meeting new people. Summer is letting your mind take a pause, the fall will be just around the corner and we will have battles to fight on many fronts.
Yes, I know I am retired and you think that means I'm being lazy all of the time. I have been amazed at talking to my retired friends who do volunteering, they're signed up for several projects and organizations and spend three or four days a week "working" on something. It's not that we mind it, the joy is that we are choosing it and get to invest our time, talent and treasures in what matters to us. But even with that, vacations have meaning. Yes, retirees need to find time to be lazy too so we have energy to give back to our communities.
Before Labor Day, can you find some time to be lazy? I hope so. I'm planning to gather a stack of books, gather with some friends at the Outer Banks, eat as much as I want, gaze at the ocean, go on walks, chat with girlfriends, indulge in movies & watching the US Open on TV and be lazy. We need to get rested for what lies ahead.